Welcome
Whether you are experiencing a crisis in your life and need support, or you are curious as to why you are the way you are and wanting more self-understanding, therapy can be transformational.
I provide a safe, confidential and non-judgement environment in which to explore your life and any issues that may have presented themselves.
Starting out on the therapeutic journey can feel daunting. If you have any queries, please get it touch.
About counselling
Counselling and psychotherapy are both talking therapies that are non-directive in nature. In the sessions we will be exploring your situation with an emphasis on developing an awareness to the associated thoughts and feelings. Through bringing these into our awareness, we can better understand ourselves, our situation and how we relate to those around us, allowing us to make meaningful changes to our lives.

Sessions are available for individuals, couples and group therapy.
Individual therapy is a confidential, one to one experience in which we can explore your story to gain a greater understanding of your current situation. In these sessions we can explore your personal goals for therapy.

60 minutes
£50
Couples counselling is a process where two people attend the sessions to help facilitate communication and come to a mutual resolution of relational problems. Couples counselling can be effective for any relationship, whether it is partners, friends or family members that are seeking help.

60 minutes
£60
Group therapy is a process that typically involves between three and eight people. Groups can be focused on specific themes such as anxiety or depression or can be generalised, with each participant bringing their own topic to talk about. While every members' experience will be unique, the group is used to explore their problem relationally, touching on each participants story that benefits not just the individual but the group as a whole. Groups offer a very different and powerful experience to individual therapy.

90 minutes
£30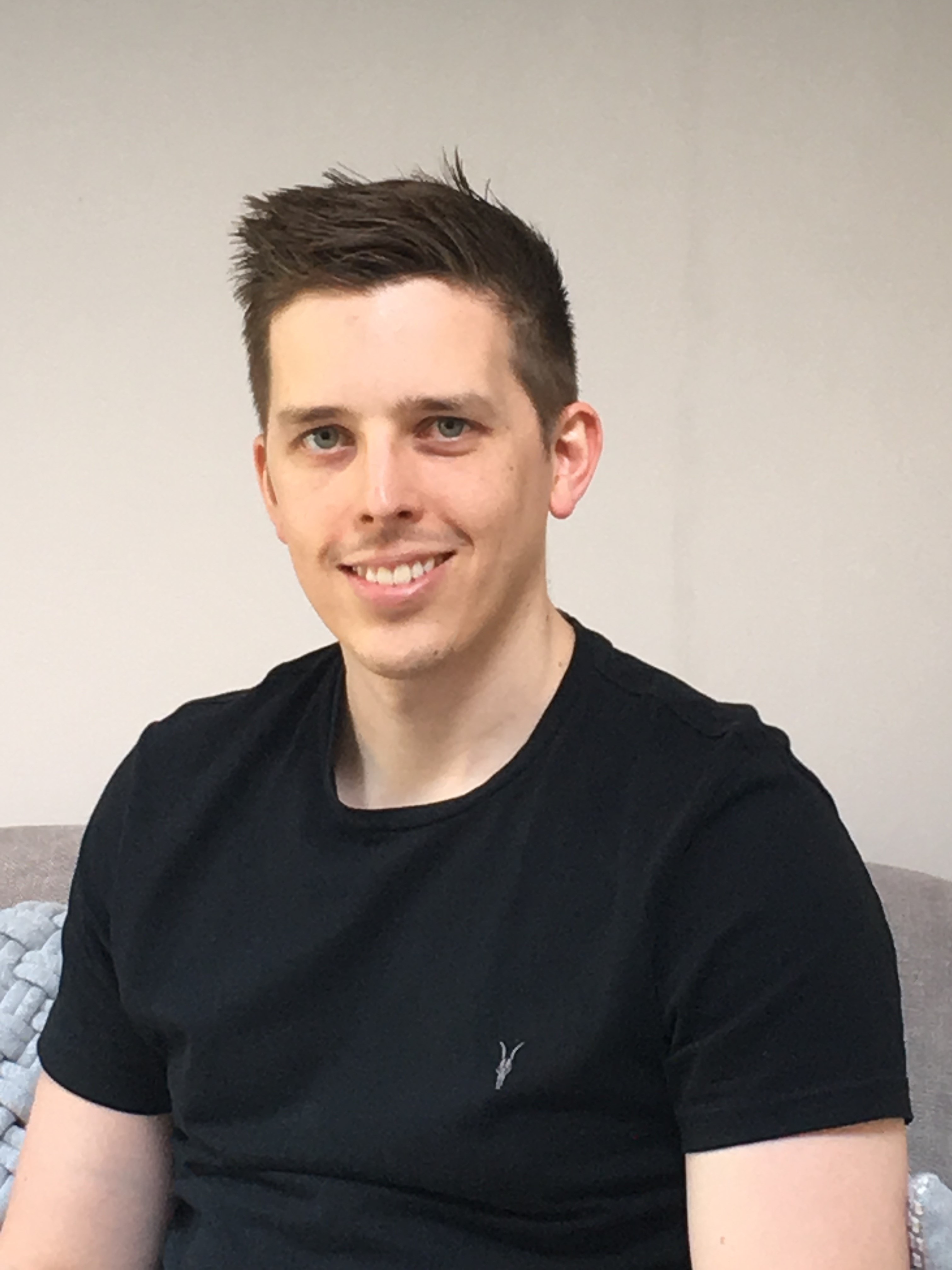 About me
Psychotherapeutic Counsellor
Hi, my name is James and I am a psychotherapeutic counsellor based in Bracknell, Berkshire.  I have several years' experience of working with clients in both short-term and long-term charity settings..
Qualifications
Diploma in Transactional Analysis Psychotherapeutic Counselling - Metanoia Institute, London
MSc Transactional Analysis Psychotherapy – Metanoia Institute, London (In progress)
CTA – Certified Transactional Analyst – Metanoia Institute, London (In progress)
Memberships
MBACP - British Association for Counselling and Psychotherapy
UKCP - United Kingdom Council for Psychotherapy (trainee)
Metanoia Institute